This section is looking a little empty so I thought I'd add something....
Our two original dogs are Max and Lilly. Both are street dogs from Greece whom we got in 2008. They don't cope very well with strange people and dogs, and new situations. They are very reactive towards other dogs and we had terrible trouble with them in the house. They used to bark constantly so a year later we moved to a detached house with no neighbours. They have a big garden and a dog flap and tend to spend the day coming and going as they please. We stopped walking them two years ago and this made a big difference to how much more relaxed they are. They don't accept strange people at all so have to put them away when visitors come over, however they are fine with the immediate family. Max and Lilly are kept seperate from Bruno so we have a split pack.
We love them to bits and they have taught us a lot....
Max and Lilly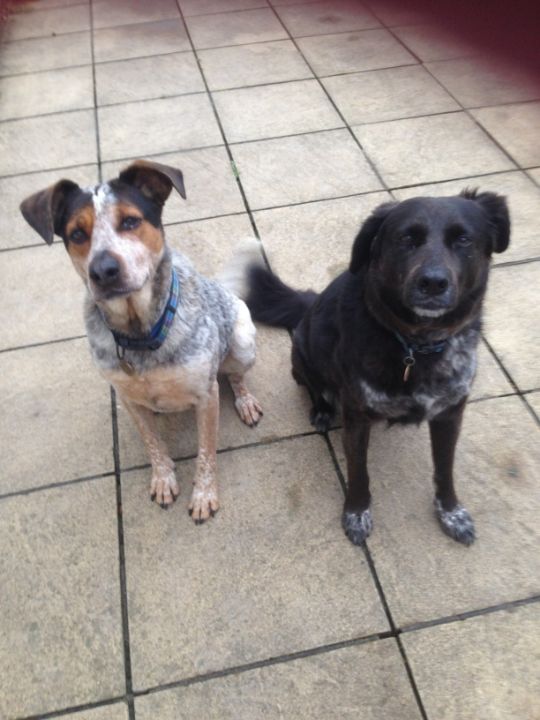 Next is our beautiful Sammy Boy. We got him when he was a year old from that dreadful Gumtree. He was being sold as an un-neutered male and needed a responsible home. Sadly Sammy Boy also has trust issues with humans so needs to be properly introduced to people by us. Sammy Boy loves dogs although will challenge entire males.
Next is lovely Bruno whom we adopted from Rescue Remedies this year. He had been in a few homes before coming to us and needed a family who accepted his little foibles. Where do we start with Bruno....
Bruno will guard the house and car from strangers, although is fine outside. Bruno is a lurcher and is a terrible thief. Our house has been adapted to suit him. He can open lever doors, will jump out of windows if you leave them open (to follow you). He likes his space and cannot be touched in certain places. He is so incredible agile and fit. He goes running with me which we both enjoy. He is such a loyal, loving and fun dog and our life would not be the same.
Sammy and Bruno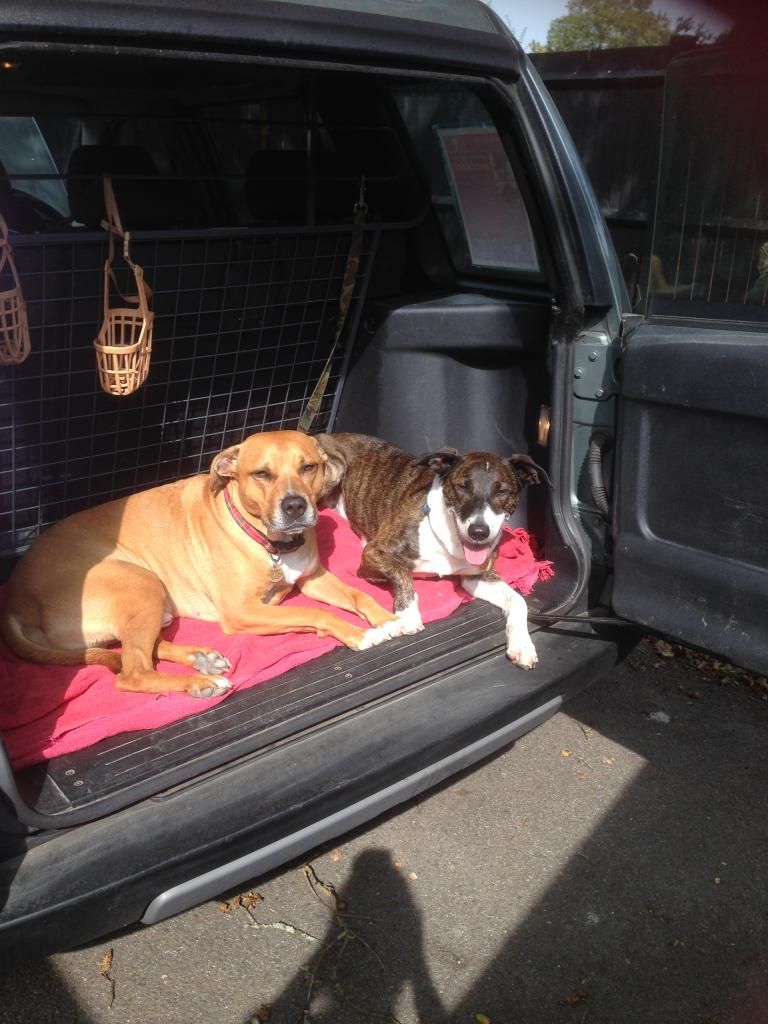 Also living with us is Tyler and Henry, my sisters dogs. Henry is a 10 year old bulldog who has been ill this year. He is very good for his age and has spent a lot of his life with us. Tyler is a 3 year old ambull x staffy and is a lovely boy although has a habit of barking at anything! Henry and Tyler live with Sammy and Bruno (although kept seperate over night and whilst out) and are split from Max and Lilly
From left to right... Henry, Bruno, Sammy Tyler